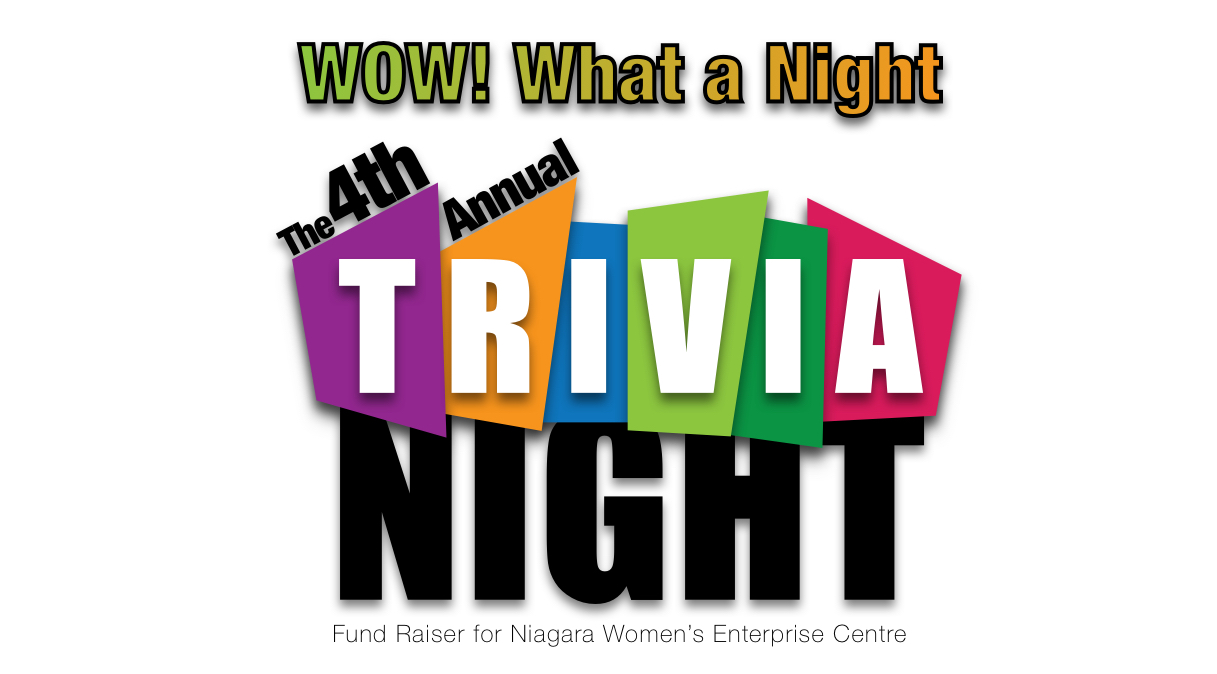 Niagara Peninsula Homes' 4th Annual Trivia Night Fundraiser was held on November 23rd, 2019 at Club Italia, in Niagara Falls, and once again – it was a huge success! Our organization was able to raise over $14,000 to be directly donated to the Niagara Women's Enterprise Centre! As always, these funds will be used to assist women and youth to gain the knowledge and skills they need to secure meaningful employment and further education via free programming, scholarships and bursaries.
Whether you're a financial sponsor, an in-kind donor, or just came to our event, Niagara Peninsula Homes and Niagara Women's Enterprise Centre would like to thank you for your support!

---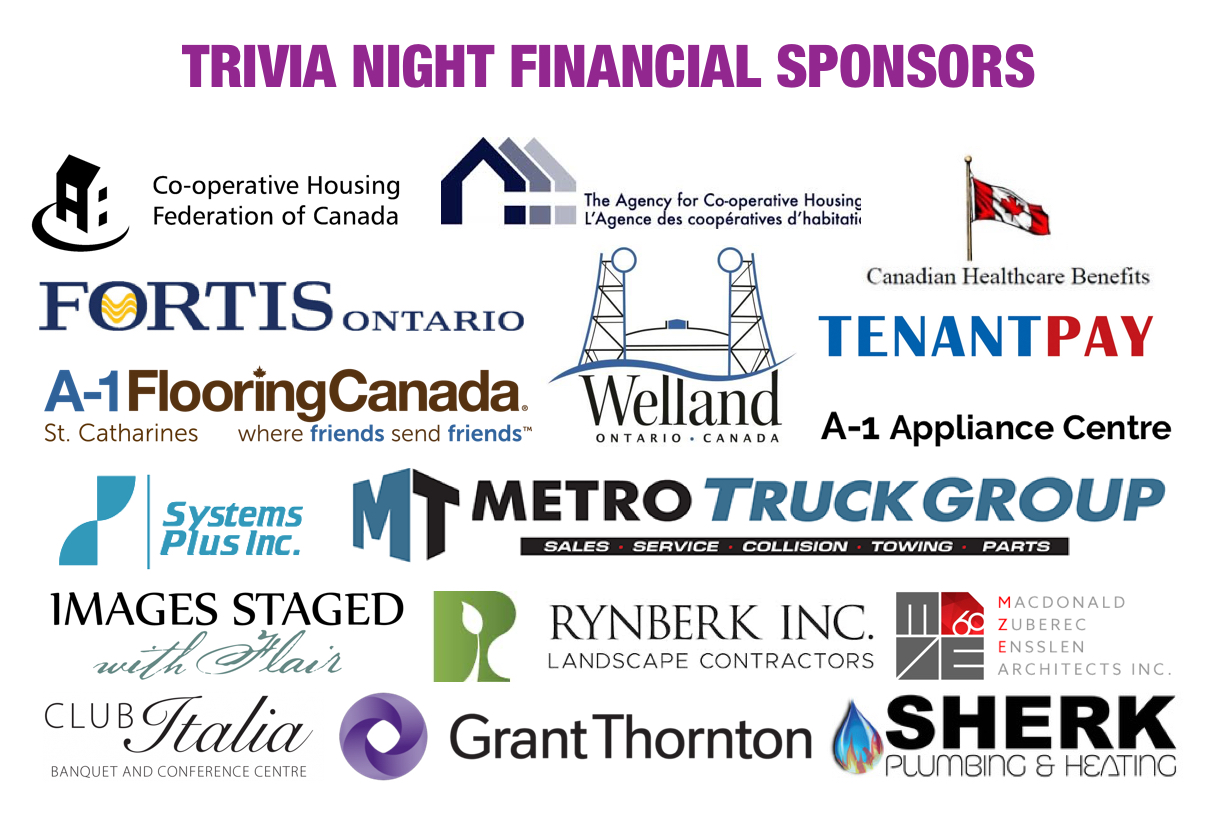 ---
---
Here are some links to the above-mentioned sponsors:
Other Donors
Adventure Rooms Canada
Aga Khan Museum
Art Gallery of Hamilton
[The] Barber's Chair – St. Catharines Location
Bean and Barrel Coffee Roasters
Beechwood Doughnuts
Best Western Plus: Rose City Suites
Big Marco's Italian Restaurant
Bird Kingdom
Black Sheep Lounge
BMO – Seaway Mall Location
Bocchinfuso Funeral Home Inc.
Boost Your Health
Boston Pizza – St. Catharines Pen Centre Location
Brimstone Brewery
Brock Golf Course
[The] Buffalo Bills
[The] Buffalo Sabres
CAA Niagara
Carlton Mechanical
Chateau Des Charmes
Chocolates Etc.
Chris Murray R.M.T.
The City of Hamilton – Stadium and Golf Operations Crew
CMH Auto Superstore
Costco – St. Catharines
DMZ Paintball
DonCor.com
Dove Co-op
Élan Vitale Salon and Day Spa
Energy Fitness
The Exchange Brewery
Fairview Mall - St. Catharines
First Ontario Performing Arts Centre
Flat Rock Cellars
Foster Festival
Fulton Fitness
Grant Thornton
Grape Escape Wine Tours
Greg Frewin Theatre
Gutter Serve
Hernder Estate Wines
The Hockey Hall of Fame
Horn Blower Cruises
IG Wealth Management
The Keg Steakhouse & Bar
Kinetic Energy
Konzelmann Estate Winery
Liberty! Bicycles
Manor Cleaners Ltd.
Maple Leaf Sports & Entertainment MLSE
Marineland
Medieval Times
Merchant Ale House
The Moose and Pepper Bistro
Mugs 'N' Meeples
Niagara College
Niagara Falls Yoga Center
Niagara Ice Dogs
Niagara Parks Commission
Niagara Peninsula Conservation Authority (NPCA)
Niagara River Lions
Niagara Rock Academy
Niagara Segway
Niagara Symphony Orchestra
The Office of Mayor Jim Diodati Niagara Falls
The Office of Mayor Bill Steele Port Colborne
Ontario Power Generation
Ontario Science Centre
PCS Niagara
The Pen Centre
Personal Optical
Pizza Jerry's Union House/ Pete's Pizza
The Printing House
Renaissance Salon
Rise Above
Rockway Vineyards
Rosewood Estates
Runners Edge
Sawmill Golf Course
Sherkston Paintball Park & Pro Shop
Simpson's Pharmasave
Shawn and Ed Brewing Company
Ski Pro Shop
St. Charles Co-op
Starbucks – Lake St., St. Catharines Location
Steam Whistle Brewing
Tawse Winery
Things Engraved – Seaway Mall Location
Toth Electric
VIA Rail
The Watering Can
Wayne Gates, MPP Niagara Falls
Welland Downtown Business Improvement Area
White Oaks
Youngs Insurance
Zap Zone Niagara
NPH fifth annual trivia night date is set for November 21, 2020 at club Italia, watch for upcoming news.